天涯若比邻——跨越时空的"云中课堂"
为响应疫情期间"停课不停学",最大程度降低疫情对教育的影响,我校从2月底开启线上课堂教学模式。除了学校自主开发的"掌上杏云"教学平台,QQ群课堂,雨课堂英文版也投入使用。为适应留学生使用习惯,有一半老师使用ZOOM展开教学。
为保证课堂质量,我校在正式开课前多次测试连线效果,这既能测试平台稳定程度,也能帮助师生尽早熟悉软件操作流程和新的上课环境。
我校留学生分布在世界32个国家地区,虽然他们各自所在国的硬件设备、网络环境、时区存在巨大差异,但丝毫没有减低同学们的学习热情。
My name is Afifah Khairunnisa. I come from Indonesia. I study in my home in Bengkulu now. Because of the corona virus, all lessons are conducted online.Sometimes the signal doesn't work properly, however, my enthusiasm for taking lessons does not go down and stays patient in class until it's over.I hope this situation will recover quickly. I believe China will return to normal, so that me and my friends can go back to China and take classes as usual.武汉加油!中国加油!
We're students from Indonesia, live in East Indonesia which is Sorong west Papua. In fact following online class is not easy, because so many obstacles like a poor internet connection, missed some information.萨菲娜and me always take online classes together, because she doesn't have WeChat. It takes 30 minutes for her to come to my house everyday and study with me. We will follow the class online with the best possible. Hope china will be better so we can continue our lecture with a more comfortable environment.
我是成都中医药大学2019级印度尼西亚籍留学生。现居于印度尼西亚巴厘岛,虽然现在由于下雨网络状况不佳,在网课直播和视频播放过程中有一些困难,但我还是会始终认真上网课,并且努力学习完成作业。为了实现成为一名伟大医生的梦想,我必须努力学习!
我叫萨布里。我是巴基斯坦人。我也是成都中医药大学的学生。我正在上网课。由于互联网信号差连接不佳,有时候我不能看直播课,但教师们做得很好,他们会给我们录制视频,发给我们学习材料。我现在在我家里学习,但我想说能在学校学习应该更好。
We are Afghan students and live in Eastern Kabul , Afghanistan. Here is electricity and network problems. We couldn't attend classes well , but we followed the class groups and took some lectures from groups and tried a lot to study hard and did our assignments , practiced questions in groups. We hope to end this situations.
I'm Epsa Malinda 马琳达 from Tebing Tinggi, South Sumatera in Indonesia. Because of the outbreak of the coronavirus (COVID-19) that began in Wuhan, China, we are not allowed to return to China, hence the school has postponed the school entry date and switch learning methods to online classes.
I've been taking online classes for two weeks now, and the schedule is hectic from Monday through Friday. During those two weeks, there have been ups and downs with this online courses. The most common problem that I face is the poor connection. Sometimes I can not hear my teacher's voice clearly during the lecture and sometimes I'm not able to log in because of server failure due to the many people trying to log in at the same time. Therefore, after the online class I re-read the material that my teacher sent in our group chat and I also ask friends about the material that I missed due to the internet problem.
Because China is one hour ahead of Indonesia, I have to manage my time well. I wake up early morning to help my mother clean the house and to prepare for the morning class. After morning class is finished, I can have a rest and lunch before I prepare for the next class. In the evening I help my little brother with his homework before I prepare for my evening class. At night I sleep early so I can wake up early.
我真的很想念我校,尤其在春天的时候,我很想学校盛开的鲜花,我想念教室的学习环境,想念实验课的操作,想念宿舍热闹的氛围,想念所有在成中医的日常生活。减少去人群密切的场合、保持身体状态,提高免疫力是我们面对疫情要做到的最基本的事,这是我们能做到的最大的贡献对于这场疫情。中国加油!印尼加油!全世界加油!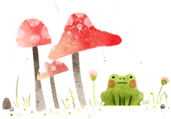 ONE of the student from India, Mittal Priyanshi 米芮Compelled to close the campus to limit the spread of coronavirus,our University decided to move our classes online.
We have been provided with a proper time table telling us about out class schedule but due to difference in time zone, it is a bit difficult to attend especially the morning class.
Our teacher first decided to use "rain classroom" app but then we shifted to "zoom" app due to connection problems. So now , we sometime attend class on rain classroom app , sometimes on zoom and sometimes we are unable to connect to either of the two and thus miss the lecture because of the network problem. Sometimes , we loose the connection in middle of class.
Unlike actual classroom, we cannot have a proper discussion on apps, we can only listen to teacher and see the slides.
Despite all the shortcomings, our teachers are really supportive. They record their lecture and send it in the group along with the ppt with whole content of class so that each and every student can access it.

My name is Windie Yestia Arieski. I come from Indonesia. I study at Chengdu University of TCM program 中西医临床医学。In the middle of January, there is a Corona Virus in China, make all of the people panic about that, of course foreign students in China also. Many of us go back to our country. My friends and I, we choose before to stayed in China to spend our holiday but we can't. We must to go back at the end of January. While in Indonesia everyday we continue to monitor how the condition of China. Through television or social media. But until the holidays was over, we have not been able to return to China because this virus has not disappeared. Finally for continue our study in this semester the school facilitates us with online class. But after 11 days I was in Indonesia I got a disaster. My phone was lost when I was sleep in my home, it's because a burglar came in. I'm so panic because my wechat in there. I can't get some information without wechat. Finally I do everything to get my phone back, search by myself and report to the police. I'm waiting for news from the police but until now there is nothing happened. "Oke if I can't get back my phone it's oke but I must get back my wechat" I said to myself. To login to my Wechat account is very difficult because of i can't get verification code in here. There are 3 ways to login, first use verification code, second use QQ and the last one use e-mail. Of course I can't use the first way because I can't get the verification code. I also can't use QQ because I didn't get the verification code from there. Use email? I was try so many time but there's no one email come in. I'm so frustrated before, if I can't get my wechat so I can't take an online class. I do and I do again and again until I found some way, that is help friend request. And finally I got my wechat back. My problem do not stop there, studying at home is very difficult, my younger sister and brother always disturbing me, so it makes me difficult to focus. And then the difference time is also a problem, sometimes my teacher wants the class start at 11:30 p.m with china time, yeah i know in their country it's means 07.30 p.m but in my side it's 12.30 a.m it's not time to study it's time to sleep. And in other side while the online class is starting, the price of network so high in here like I use 50 Yuan just for 3 days, it's so different with china. When I stayed in china I use 50 Yuan for a month or if I use wifi just need 150 Yuan for a year, and if we didn't have online class so it will be free for us just come to the class. A high network price does not mean getting a good network quality. Usually when online classes begin, the connection so poor I can't hear what the teacher is saying. We use 雨课堂 and Zoom for our online class. If the 雨课堂can't work so we move to the Zoom. This application really helps us to learn. If the network so poor we can hear it again in other time, I like it so much.
However, the campus is still the most comfortable place to study with all the facilities available. I really miss my campus, get up early, go to class, meet with friends and teachers, eat in the canteen, study in the library, work out together in the park, and especially when it is spring, blooming flowers that make our campus more beautify. We all miss you, 武汉加油, 中国加油。Our prayers are always with you.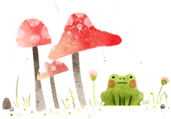 Wednesday 4, march 2020 this is the second week of having online class of sir Ahmed Nawaz the subject is biochemistry. A day before class there is a flooding in my home town and it causing a several network problem in 2 days (tuesday around 3.30 pm and Wednesday around 12.50) I was able to joint Wednesday class (mam anushri genetic ) but I'm not able to answer the question in rain app after class, at Wednesday I'm not able to joint the 40 minute first in sir Nawaz class but I can joined the second 40 minutes of his class till the end of that class. Here I take some proof of my network problem and I do to inform the teacher as fast as I can. Internet network problem is not a big cause the teacher will send the record each and every class, so I can make a note after my internet networking going stabile, such as I did printing and make a note on my book of each and every class that I have. So this condition will not stop me to study and get my dream as a good doctor in the future. 中国加油!
My name is Wafiqah Aprillia 王霏 2018 batch with roll number 201861007, currently I am in my hometown Bengkulu, Indonesia. Nowadays In my city due to extreme climate changes, hence poor internet connection and lack of internet access. Most of the time I am using Wi-fi in my home but it is still inconvenient sometimes, there was some delay on the voice and power point while we were on the online lectures. So I try to use my mobile data as well and it is a bit better but it can be suddenly down and disconnected.
But in the end no matter how bad the condition right now I still try my best to regularly join the online lectures and eager to study hard by myself by using the materials subject which given by teachers. And I'm so thankful for the teacher's effort on making situation better for everyone and also I hope my current condition can be compensated by the teachers. Thank you.